Renowned Speakers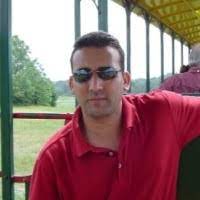 Hafid Soualhine
National Public Health Institute of Quebec Canada Canada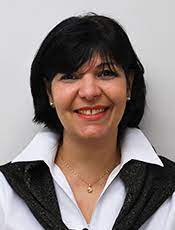 Adriana Macêdo Dell' Aquila
Federal University of São Paulo Brazil Brazil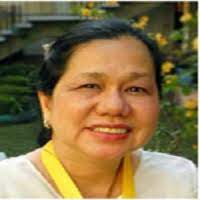 Maria Luisa G Daroy
St. Luke's Medical Center Philippines Philippines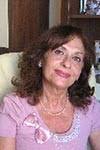 Lia Monica Junie
University of Medicine and Pharmacy, Romania Romania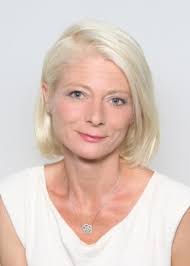 Ivana Haluskova Balter
French Society of Immunology, France

Fariba Ahmadizar
Erasmus University Medical Centre, Netherlands Netherlands
Stef Stienstra
French Society of Immunology, France

Geert C. Mudde
Chief Scinetific Officer, OncoQR ML GmbH, Austria Austria
Recommended Global Pharmaceutical Sciences Webinars & Conferences
Euro Antibiotics 2023
About Conference
It is our immense pleasure to welcome all the Researchers, Efficient Scientists, Delegates, and Professors across the world to participate in its upcoming 4th Annual congress on Antibiotics and Bacterial Infections to be held on April 25-26, 2023 in Amsterdam, Netherlands which includes prompt keynote presentations, Oral talks, Poster presentations and Exhibitions. This conference is based on the theme "Modern approaches in prophylactic measures for antimicrobial resistance"
We establish a sequence of 1000+ Global Events comprehensive of 1000+ Conferences, 500+ Approaching and Previous Symposiums and Workshops in USA, Europe & Asia with provision from 1000 additional scientific societies and publishes 700+ Open access Journals which covers over 50000 distinguished personalities, alleged scientists as editorial board members .Over the years antibiotics have saved many lives by the process of how bacteria were killed using antibiotics. A new study reveals that penicillin and other antibiotics produce destructive molecules that fatally damage bacterial DNA through a long chain of cellular events. New targets involve some bacterial cell is able to save itself from antibiotic-induced DNA damage. Thus recent research is required to understand and solve this problem. In this Conference we invite eminent personalities from universities, clinical research institutions and diagnostic companies, business people oriented with the field of antibiotics to share their research involvements and views on all aspects of this rapidly growing field of antibiotics and thereby, providing a showcase of their latest techniques.
Why to attend?
Over the years antibiotics have saved many lives by the process of how bacteria were killed using antibiotics. A new study reveals that penicillin and other antibiotics produce destructive molecules that fatally damage bacterial DNA through a long chain of cellular events. New targets involve some bacterial cell is able to save itself from antibiotic-induced DNA damage. Thus recent research is required to understand and solve this problem.In this Conference we invite eminent personalities from universities, clinical research institutions and diagnostic companies, business people oriented with the field of antibiotics to share their research involvements and views on all aspects of this rapidly growing field of antibiotics and thereby, providing a showcase of their latest techniques.
Immunologists

Pharmacists

Doctors

Researchers, academia

Drug Manufacturers

Faculties

Vaccine Associations.

Young researchers

Occupational Therapists

Business Entrepreneurs

Biomedical companies

Medical and Healthcare Professionals

Deans & Directors of Medical Universities and Institutes

Pharmaceutical companies.

Associations of Antibiotics
Sessions and Tracks
Antibiotics in Various Industries:
Antibiotics requirement is used accordingly in humans and animals because both uses portion to the occurrence, persistence, and growth of resistant bacteria. Food animals play as a basis of resistant pathogens and battle appliances that can directly or indirectly result in antibiotic resistant infections in humans. Sustaining the competence of antibiotic drugs is active to secluding human and animal health.
Micro Organisms in Recent Drug Discovery:
Biodegradable microbes are a prominent source of drug discovery, and numerous microbial products, anti-tumor products, antibiotics, immune suppressants and others are recycled regularly for human therapies. Multidisciplinary way of linking different technologies can assist and reform drug discovery from unproductive microbes and inspect the existing cramp of technologies and situation to swamp such limitations that might further increase the promise of drugs from environmental microbes.
Drug Discovery and Novel Delivery Technologies:
In the previous most drugs have been developed either by identifying the active ingredient from traditional remedies or by serendipitous finding. A new access has been to identify how disease and infection are controlled at the molecular and physiological level and to mark specific entities based on this knowledge. These days, drug delivery corporations are betrothed in the expansion of frequent platform technologies to get ambitious advantage, extend patent life, and growth market share of their products. Formerly a composite has showed its value in these tests; it will begin the process of drug development former to clinical trials.
Antibiotics and Mechanism of Action:
Antibiotics action typically falls within 0ne of 4 mechanisms, three of which contain the inhibition or directive of enzymes involved in cell barrier biosynthesis, nucleic acid metabolism and overhaul, or protein synthesis, correspondingly. Since there is often overlay in these purposes among prokaryotic bacterial cells and eukaryotic mammalian cells, it is not amazing that some antibiotics have also been found to be useful as anticancer agents.
Antibiotics: Market Analysis & Business Opportunities:
The global systemic antibiotics market was respected at $39.6 billion in 2013 and is expected to reach $41.2 billion by 2020, at a CAGR of 0.8%. Since, 2005 this market is seen to produce at an annual rate of 6.6% until 2011. Furthermore, the other antibiotics such as penicillin have 8%, tetracycline 4%, erythromycin 7%, streptomycin 1% and chloramphenicol has 1 % market.
List of Generic Antibiotics and Brand Name Antibiotics:
Amoxicillin, doxycycline, cephalexin, ciprofloxacin, clindamycin, metronidazole,azithromycin,trimethoprim, amoxicillin, evofloxacin. Augmentin, Flagyl, Flagyl ER, Amoxil, Cipro, Keflex, Bactrim, Bactrim DS, Levaquin, Zithromax, Avelox, Cleocin.
Antimicrobial peptides also named Host Defence Peptides are portion of the innate immune response found among all classes of life. AMPs have a broad spectrum of targeted organisms extending from viruses to parasites. Unlike the majority of conventional antibiotics it seems that antimicrobial peptides frequently destabilize biological membranes, can form trans membrane channels, and may also have the ability to enhance immunity by functioning as Immunomodulatory.
Structure and Major Activities of AMPs
Major Categories of AMPs
Mechanism of Action of AMPs
New Targets of AMPs
Resistance to Antimicrobial Peptides
Antibiotic production and Delivery method:
Antibiotic production can be gathered into three methods: natural fermentation, semi-synthetic, and synthetic. As more and more bacteria endure to grow resistance to currently produced antibiotics, research and development of new antibiotics continues to be important. In addition to survey and development into the manufacture of new antibiotics, repackaging delivery systems is important to improving efficacy of the antibiotics that are currently produced.
Identifying useful Antibiotics
Industrial production techniques
Strains used for the production
Aerosolization
Meropenem
Microorganisms Producing Antibiotics:
Antibiotic is one of the most significant commercially exploited secondary metabolites produced by bacteria, fungi and Streptomyces and hired in a wide range. Most of the antibiotics used today are from the microorganisms that live in soil. Bacteria are easy to isolate, culture, maintain and to recover their strain. The main producers of the microbial metabolites, the actinobacteria, fungi and other filamentous bacteria, represent inexhaustible sources for the future.
Acremonium chrysogenum
Streptomyces hygroscopicus
Streptomyces erythreus
Streptomyces griseus
Streptomyces aureofaciens
Streptomyces orientalis
Applications of Antibiotics:
Antibiotics are used commercially, hypothetically useful in medicine for activities other than their antimicrobial action. They are used as antitumor agents, enzyme inhibitors counting powerful hypocholesterolemic agents, immunosuppressive agents, and anti-migraine agents, etc. This session mainly is to focus on the application of anti-bacterials, antifungals, and anti-cancers with their clinical use to date, including the expansion history, side effects, and etc.
Antitumor antibiotics
Food preservative antibiotics
Antibiotics as veterinary medicine
Antibiotics for control of plant diseases
Antibiotics as tools in molecular biology
Pharmacokinetics and Pharmacodynamics of Antimicrobial drugs:
The pharmacodynamics of an antimicrobial drug narrates its pharmacokinetics to the time course of the antimicrobial effects at the site of the infection. Evidence of the drug's antimicrobial pharmacodynamics properties provides a additional balanced basis for determination of optimal dosing regimens in terms of the dose and the dosing interval than do the minimal inhibitory concentrations (MICs) and minimal bactericidal concentrations (MBCs) resolute in vitro.
Pharmacokinetics
Pharmacodynamics
Antimicrobial susceptibility
Concentration-dependent antimicrobial activity
Time-dependent antimicrobial activity
Veterinary Importance of Antibiotics:
Antibiotics are used in livestock production for two simple reasons: disease treatment and disease prevention. Just like humans, animals are prone to bacterial infections. As in hominid medicine, antibiotics are used to commendably delight those infections. In livestock manufacture, antibiotics can also be used to stop disease. There are times in an animal's life, such as weaning, where definite diseases can be very common. Antibiotics are sometimes used to stop these diseases from becoming established in the first place.
Aminoglycosides
Beta Lactam Antibiotics
Chloramphenicol
Diaminopyrimidines (Trimethoprim)
Glycopeptides
Antibiotics for Oncology:
An antibiotic is a chemical made by a microbe that antagonizes the development of other cells. They decrease the viability and clonal expansion of cancer stem cells is of broad importance, as cancer stem cells are increasingly accepted as a distinct cell type that gives rise to therapy resistance, tumour recurrence and detached metastasis. Therapeutic anticancer antibiotics have developed a recognized dealing for definite types of cancer.
Chemotherapy antibiotics
Anti-tumour antibiotics
Cancer Immunotherapy
Antibiotic prophylaxis
Antibiotics Overuse and Resistance:
Antibiotic higher use is when antibiotics are applied. When they're not needed. Antibiotics are one of the great improvements in medicine. But overprescribing them has controlled to resistant bacteria (bacteria that are tougher to treat). Antibiotic resistance occurs when bacteria alteration in response to the use of these medicines. Antibiotic resistance occurs naturally, but misappropriation of antibiotics in humans and animals is accelerating the process. Antibiotic resistance leads to extended hospital vacations, higher medical costs and improved mortality.
Overuse and overprescribing of antibiotics
Antibiotic resistance
Superbugs and Super resistance
Risks of antibiotic over usage
Prevention and control
Antibiotic-resistant Bacterial infections:
Antibiotics have been used to treat people with infectious diseases produced by bacteria. Though, definite antibiotics have been used so extensively and for so extended that some bacteria that cause disease have develop resistant to them, making these treatments less actual. Antibiotic resistance happens when the medicine mislays its ability to destroy bacteria. As a result, the organisms continue to produce and cause infection, even in the occurrence of the antibiotic.
Antibiotic Resistant Bacteria
Multidrug-resistant bacteria
Methicillin-Resistant Staphylococcus Aureus
Streptococcus Pneumoniae
Carbapenem-Resistant Enterobacteriaceae
Genetics of Antibiotic Resistance:
Developed bacterial antibiotic confrontation can consequence from the mutation of usual cellular genes, the attainment of distant resistance genes, or a combination of these two mechanisms. The feast of mobile genetic rudiments such as plasmids, transposons, and integrons has importantly donated to the fast dissemination of antimicrobial resistance amongst several bacterial types of human and veterinary prominence.
Antibiotic resistance genes
Horizontal genetic transfers
Multidrug-resistant genes
Resistance-nodulation-division
β-lactamases
Clinical Trials of Antibiotics:
There has been a growing use of antibiotics in all areas of medicine. Clinical trials to examination antibiotics are generally of a fewer than satisfactory quality. The main objective of original clinical trials, at least, is to provide the pharmaceutical company with adequate information to persuade the regulatory authority that the drug is effective, safe and well produced.
Factors in the Designing the antibiotics
Genomic screening and information technology
Randomized clinical trials
Phases of clinical trials
Interpretation of the clinical trials
Drug Evaluation
Clinical and Economic Burden of Antibiotic Resistance:
Evidence of the scientific and financial inspiration of antimicrobial resistance is valuable to affect programs and performance in healthcare facilities, to guide policy makers and subsidy agencies, to describe the forecast of individual patients and to rouse interest in emerging novel antimicrobial agents and therapies. This conference primarily emphasis on selection of significant matters that necessity be measured when designing or interpreting studies of the clinical and economic outcomes related with antimicrobial resistance.
Antibiotic Resistance
Economic Analysis
Healthcare associated infections
Outcomes
Study design
New antibiotics and non-antibiotic approaches:
New antibiotics essential to be established, which surgeons will be able to use when existing drugs no extended work. Non-antibiotic treatments can also decrease our requirement on antibiotics. The government inspires corporations to advance new drugs and treatments. New technologies can also help prevent infections.
Research collaboration on antibiotic resistance
Development of new antibiotics
Non-antibiotic approaches
New health technologies
Current research in antibiotic resistance:
Antibiotic overuse and misuse has managed to an increasing number of bacteria in humans, animals and the environment that are resilient to life-saving antimicrobial therapies.Research comprises epidemiology of together Gram-negative and Gram-positive infections, genetic mechanisms of resistance, expansion and broadcast in the hospice setting, as well as the public, and antimicrobial stewardship.
Novel antibacterial drug discovery
Investigating antibiotic use
Determining minimal-risk policies
Nutrition as a method of controlling bacterial infections
Economic implications of bacterial resistance
The Next Generation Approach of Antibiotics:
As research into antibiotic resistance enlarges, it is important to accept an openly proactive approach to antibiotic resistance identification and investigation, as well as antibiotic therapy development. This practical approach involves using a combination of functional met genomics, next-generation sequencing and cutting-edge computational methods to monitor the evolution and dissemination of resistance before a given resistance because emerges in a pathogen or in the clinical setting, as well as proactively developing next-generation therapies that target these resistance determinants.
Next-Generation Sequencing (NGS)
Functional met genomics
Cutting-edge computational methods
Next-generation surveillance
Next-generation therapeutics
Market Analysis
The worldwide Antibiotics market is valued at $6,727.29 million in 2014 and is relied upon to develop at a CAGR of 13.03% in the vicinity of 2014 and 2019. Expanding sickness weight of irresistible maladies and expanded subsidizing for social insurance consumption are the vital development drivers for this market amid the conjecture time frame. The pharmaceuticals request piece characterized the major share 0f the Antimicrobials advertise in 2014; while the sustenance claim portion is normal develop at the most bewildering CAGR in the neighbourhood of 2014 and 2019 in the universal Antibiotics cabinet. The worldwide scientific antimicrobials marketplace is predictable to spread USD 5.77 Billion by 2021 from USD 3.35 Billion in 2016, rising at a CAGR of 11.5% from 2016 to 2021. Market growth can be attributed to issues such as the technical progressions; rising occurrence of catching diseases and rising eruption of epidemics; increasing healthcare outflow across the world; and accumulative funding, research grants, and public-private savings in the field of life science researches.
Evolving regions such as Asia-Pacific (including Japan, China, and India) are predictable to develop the new revenue-generating compartments in the marketplace in the next five years. The Asia-Pacific market is projected to grow at the highest CAGR during the forecast period owing to the growing number of hospitals and clinical diagnostic laboratories in India and China, escalating research competences for the progress of ground-breaking and reasonable clinical Antibiotics testing procedures across India, China, and Japan; and increasing occurrences of infectious diseases.
Market Research:
Market research is vital to the development of the industrial market, and endures to be in demand. In 2018, we anticipate delivery of new editions of our report on Antimicrobials Testing in the Global emission.
Global Market Survey:
Antimicrobials scope was esteemed at over USD 24.3 billion in 2017 and will exceed USD 675.2 billion with 7.9% CAGR from 2017 to 2024. At Worldwide Market It is a sole blend of main and subordinate research, with validation and iterations, in order to minimalize nonconformity and current the most precise examination of the manufacturing.
Increasing mandate of new technologies will drive the biotechnology industry size. we've seen wonderful development and alteration in the industrial diagnostics industry, mainly in the food safety sector expertise in all aspects of the market, desirable wide experience in business organization, strategy development and global business, Antibiotics test volumes, marketplace standards and methods used by food creators about the world, based on full interviews with more than 450 food production amenities in America, Europe and Asia, including Japan. Total test capacities have increased 128%, and testing for specific foodborne pathogens like Salmonella and E. coli grew at an even earlier rate.
The worldwide DNA sequencing market is predictable to reach USD 85.5 Million by 2025 from USD 310.1 Million in 2017 growing at a CAGR of 8.5% during the prediction period.
The global market for Food Antibiotics reached nearly $7.1 billion in 2017. This market is expected to grow to nearly $9.6 billion in 2017 and $15.7 billion by 2025, with a compound annual growth rate (CAGR) of 8.1% from 2017 to 2025.
Global Nanotechnology Market was esteemed at $216.2 billion in 2017 and $448.3 billion in 2017. The total market is expected to grow at a compound annual development rate (CAGR) of 19.3% from 2017 through 2025 and reach $828 billion by 2025.
Product:
Based on knowledge, the industry is segmented keen on tissue engineering besides regeneration, fermentation, PCR, nanotechnology, chromatography, DNA sequencing and cell based assay. In 2017, the tissue engineering and regeneration division accounted for maximum income and was cherished at over USD 11.3 billion. However, the nanotechnology, fermentation and cell based assay subdivisions will information moneymaking development owed to increasing R&D enterprises by frequent biotechnological and pharmaceutical companies.
The global clinical Antimicrobials market is respected at $6,727.29 million in 2014 and is predictable to grow at a CAGR of 13.03% between 2014 and 2019. Accumulative disease burden of infectious diseases and increased funding for healthcare expenditure are the vital growth drivers for this market during the forecast period. The pharmaceuticals submission partition accounted for the principal ration of the Antibiotics marketplace in 2014, whereas the food solicitation segment is expected produce at the maximum CAGR amongst 2014 and 2019 in the worldwide Antimicrobials marketplace.
Market Overview:
Numerous microorganisms are used in industrial Antibiotics, comprising laboratory-selected mutants, naturally occurring organisms, and hereditarily modified organisms (GMOs). Antimicrobials research and development is finding cumulative application in oil and gas administrations, the food and beverage industry, and environmental testing organizations.
In addition, the traditional R&D in the biopharmaceutical industry is seeing an upsurge, due to drug development research, which is plateful in the growth of the industrial Antibiotics market.
Increased request for nutraceuticals and other fermented merchandises further drives the importance of industrial application of Antimicrobials on a great scale. Such influences are obliging to determination the industrial marketplace.
However, in the market, there are numerous conflicts experiential regarding the practice of genetically modified organisms in food sources, which are expected to limit the development of the industrial Antibiotics market.
Participation/Presentation option
Participation/Presentation option
Oral presentation: Oral Presentations may include the topics from researches, theoretical, professional or private practices in a concise manner. Individuals with personal experience are also welcome to present personal experience or narratives which help others in everyday life.
Speakers with a 30-minute the slot should plan to speak for 20-25 minutes, and Keynote speakers should plan to speak for 40-45 minutes, with the remaining time to be used for questions and discussion by the Session Chair.
Workshop: For workshop presenters also, the topic of the talk will be the same as Oral presentation with more specialized techniques and detailed demonstration. The generalized time duration for a workshop presentation is about 45-50 minutes. Interested participants can join with their respective team and present the workshop with their research coordinators with special group waivers on registration.
Poster presentation: Student Poster Competition will be organized at Euro Antibiotics 2023 conference is to encourage students and recent graduates to present their original research. Presenters will be given about 5-7 minutes to present the poster including questions and answers. Judges may ask questions during the evaluation of the presentation. This is an opportunity for young scientists to learn about the recent findings of their peers to increase their capacity as multidisciplinary researchers. Poster displays will be in hard copy format of 1x1 M long.
For more details regarding Poster Presentation and Judging Criteria view Poster Presentation Guidelines.
Webinar: The webinar presentation is designed for those interested attendees who cannot join in person due to schedule conflicts or other obligations. In this option, the presenter may record the presentation and their presentation will be presented in the Webinar presentation session.
E-Poster: e-Poster is also similar to the webinar presentation. In this session, their presentation will be published in the form of a poster in the conference website and the presenter abstract will be published in the conference souvenir and journal with DOI.
Exhibition: Euro Antibiotics 2023 has the opportunity to exhibit the products and services from commercial and non-commercial organizations like Scientists, Research Professors, Research Scholars and students Engineering professors and faculty, Members of different material science associations, Chemists, Pharmacists, Business delegates and Equipment Manufacturers.
To know more about exhibitor booth details and benefits visit WHY TO EXHIBIT WITH US?
Send your queries to [email protected]
Advertisement: The conference program is a valuable resource that all attendees refer again and again as they navigate the conference. Advertising in the conference program is a great way to market and can help you secure long term business.
Send your proposal to [email protected] to know the available advertisement options and prices
Sponsor Euro Antibiotics 2023
Premium Sponsorship package
Additional Sponsorship package
Mail the program manager at [email protected] to know more about the sponsorship packages
Abstract Submission Guidelines
How to submit an abstract/ article?
Submissions of abstracts are welcome in all topics related to Euro Antibiotics -2023 Please see below for submission guidelines.
The entire accepted abstracts for the registered participants will be published in the Open Access conference supporting journal and conference souvenir.
1.
Abstracts can be submitted through the online link ABSTRACT SUBMISSION
2.
Abstracts must be submitted in English and should be within 250-300 words along with a biography of the presenter of 60-70 words
3.
Submissions are welcome in all topics related to Antibiotics and Bacterial Infections.
4.
Presenting the author shall provide the following details: Full name of the presenter, Affiliation details: department, institution/hospital, country, Phone number & E-mail address and photograph
5.
For Co-authors following details are required: Full names and affiliation details like department, institute/ organization name, country shall be included
6.
All abstracts will be reviewed by a review panel approved by the Euro Antibiotics -2023 Conference Review Committee. The Committee's decision is final.
7.
All presenters of accepted abstracts will be required to register and pay for attendance at the Conference.
Please note your affiliation and abstract title in both the final program and the journal will appear exactly as you submit it so please follow the guidelines provided as to the format required and the letter of acceptance does not imply any travel grant or any bursaries.
Next steps
Email confirmation for the submitted abstract will be sent upon successful acceptance of the abstract. If the abstract is accepted, presenters require to confirm the presenter/s and pay the applicable registration fee/s. Failure to do so may result in your paper being excluded from the Euro Antibiotics 2023 conference program
How to complete registration?
To complete the registration, visit the ONLINE REGISTRATION. The following registration categories are available
The participants from University/ Academic backgrounds shall enroll their participation in the Academic category
Available Registration option under this category: Oral Presentation | Poster Presentation | Delegate Registration | Package A (includes your registration and 2 nights of accommodation) | Package B (includes your registration and 3 nights of accommodation) | Webinar
For the business person, shall enroll their participation in Business category
Available Registration option under this category: Speaker registration | Delegate Registration | Package A (includes your registration and 2 nights of accommodation) | Package B (includes your registration and 3 nights of accommodation) | Advertisement | Exhibitor
The participants who are still pursuing their education shall enroll their participation in the Student category.
Available Registration option under this category: Speaker registration | Poster presentation | Delegate registration | Package (includes registration and 2 nights of accommodation).
To Collaborate Scientific Professionals around the World
Conference Date April 25-26, 2023
For Sponsors & Exhibitors